Monthly Archives:
July 2020
---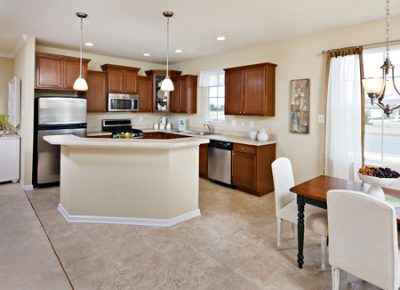 The Villages at Aberdeen in Clayton, New Jersey is a 55+ residential neighborhood located within the Gloucester County border. The building of homes in this development was started in 2009 by builder J. S. Hovnanian. Entrance to the neighborhood is located off East Academy Street to Ownes Lane.
The homes here in this neighborhood are single-family, detached. They feature 2 and 3 bedrooms with 2 full bathrooms. The average living space is approximately 1600 square feet. Homes also feature a 2-car attached garage.
The Villages at Aberdeen in Clayton is an Active Adult community which has an age requirement of 55+. Homeowners must meet this minimum age to purchase a property within the neighborhood. There is an age restriction to those that also reside in the homes as it is to limit the younger generation.
This is a desirable neighborhood for those that prefer not to live in a neighborhood with many young children. It is also desirable due to the location. While not in the heart of town it is just minutes away from all that Clayton offers. There is a soccer complex just outside the neighborhood and a memorial park just minutes away. There is a local grocery store, police station, and pharmacy just minutes up the road on Delsea Drive.
If you are interested in this or any other South Jersey Neighborhood, Please CONTACT BERNADETTE to schedule a tour.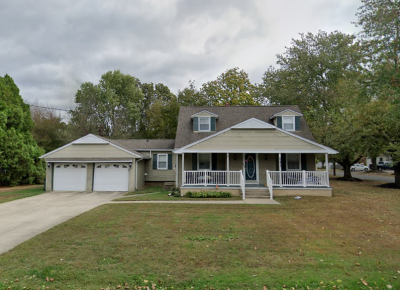 Let's look at Gardendale Neighborhood in Washington Township, New Jersey. Gardendale is located within the highly desirable school district of Washington Township, Gloucester County. The neighborhood consists of detached, single family homes on small residential streets. Unlike many neighborhoods this one is rather unique in that the homes vary in style, age, size, and acreage.
History of Gardendale Neighborhood
Some of the homes here were built as early as 1920 and continued until the early 2,000s. As with the age of the homes, the style and square footage also varies greatly. Some homes are smaller with an average 1000 square feet and as large as 3200 square feet. The styles run from a one-story rancher to a large two-story with basement. Acreage is also a varying factor with most homes having 0.23 acres. There are homes that sit on 0.5 – 1 acre. Property taxes vary in this neighborhood with most homeowners paying between $5000 – $9000 yearly.
The Gardendale neighborhood is in a semi convenient spot with easy access to Johnson Road. Johnson Road can be taken to head to the Gloucester Township shopping area along Berlin Crosskeys Road. Johnson Road can also be taken to head to Route 42 providing access to both the city and shore towns. Either way you go, shopping and dining are just a short drive away. The local municipal offices and vast majority of medical facilities are just a short drive away.
If you are looking for a quiet neighborhood that offer different style homes, then this may be just the neighborhood to check out. School age students would attend the Washington Township Public School District which has several elementary schools, three different middle schools, and the local high school.
If you are interested in this neighborhood or any other, Please Contact Bernadette for more information.