Monthly Archives:
September 2020
---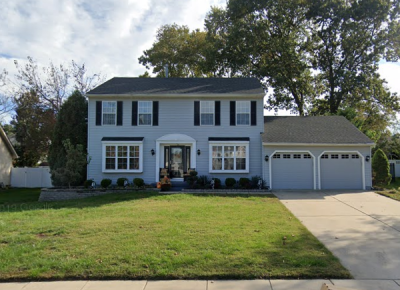 The Bateman Farms in Washington Township, New Jersey is a grouping of single family homes in South Jersey in a highly desirable school district. Driving down Hurffville-Grenloch Road in Washington Township, Gloucester County, you will come to a wonderful neighborhood known as Bateman Farms. Accessing this neighborhood can be done from Hilliard Way which is near one of the local fire house stations.
These single-family, detached homes were built by Paparone around 1992. The homes feature an average of 3000 square feet of living space providing 3 to 4 bedrooms and 2 ½ bathrooms. These homes also have a 2-car attached garage with about half of the homes featuring a full basement. The average lot size is about a ¼ acre.
As you drive around, you will notice that most of the homeowners take pride in their curb appeal and homes appear to be well maintained. There are four different models that were available during the construction of the neighborhood. These models were Barclay, Hopewell, Rider, and Stafford.
Students who reside in Bateman Farms would attend the desirable Washington Township Public School District. Grenloch Terrace Elementary School is located just up the road.
The location provides easy access to all that the township offers along with easy access to major roads such as Route 168. Grenloch lake and Aversa's Italian Bakery are just a short drive away.
View Homes in This Neighborhood
Chat Live With Us about home in this or any other neighborhood. We can Answer your questions live.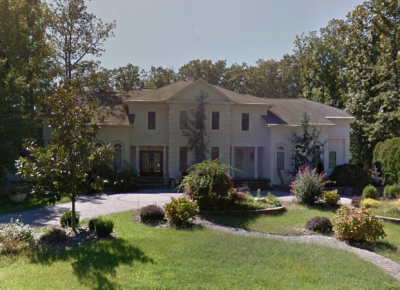 The Woods at Greentree Neighborhood in Washington Township New Jersey is a hidden gem of a neighborhood within Gloucester County. This is an exceedingly small residential neighborhood with only one street: Lamson Lane.
Woods at Greentree is q lovely neighborhood of 19 homes was built between 1994-1999 with one of those homes built in 2003. Most of these homes offer over 3400 square feet of living space. These homes also feature 4 bedrooms, 2 ½ – 4 bathrooms, a fully finished basement, 2-car attached garage, and plenty of closet space. These homes are on 0.7 to 1.14 acre lots which provides plenty of outdoor space. Homeowners also pay between $12900 and $18700 in yearly real estate taxes.
This neighborhood is not managed by a Homeowner's Association and therefore all maintenance and upkeep are the responsibility of the homeowner. Driving around you will notice that these homeowner's take pride in their landscapes.
Located on Greentree Road, Woods at Greentree provides easy access to all that Washington Township offers. Turn left onto Greentree Road and you can head towards Route 42 providing access to both Philly and the shore points. Turn Right onto Greentree and you will head towards the center of town with shopping, banking, medical facilities, and plenty of other stores. The township park is just a short drive up Greentree Road heading toward Glassboro.
Students residing in this neighborhood would attend the desirable Washington Township school district.