Monthly Archives:
January 2021
---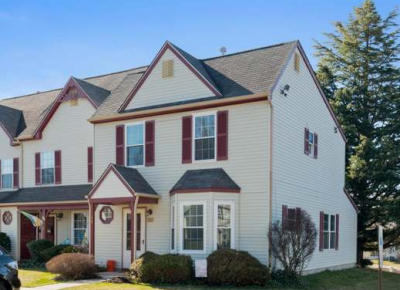 Welcome to the Knoll Run condos development located in Gloucester Township, Camden County. This development can be accessed via Peters Lane to Knoll Drive. Knoll Drive is the only road within the development and loops back to Peters Lane.
There are 149 units within the development, all managed by Access Property Management which assesses an approximate monthly charge of $190. The Condo Association charges cover maintenance to the common areas, exterior building maintenance, lawn maintenance, snow removal, and trash removal. There are several amenities that are also included for homeowner and/or tenants' usage which include a walking path, tennis courts, and a playground.
The appeal of a condominium association is that a homeowner does not have to worry about costs involved with exterior maintenance. There are some rules that tenants would have to abide by.
These homes feature anywhere from 1 to 3 bedrooms with 1 to 2 full bathrooms. These homes do not have basements or garages however there are attached storage sheds and decks/patios. Homes range between 824 and 1644 square feet of living space. Homeowners pay between $3550 and $6359 a year in real estate taxes. These homes are also assessed between $89,300 and $159,700.
Any student residing in the neighborhood would attend the Gloucester Township School District. These schools include the Black Horse Pike Regional School and Highland Regional High School.
If you are interested in Knoll Run or any other Washington Township Neighborhood, Please CONTACT BERNADETTE to schedule a tour.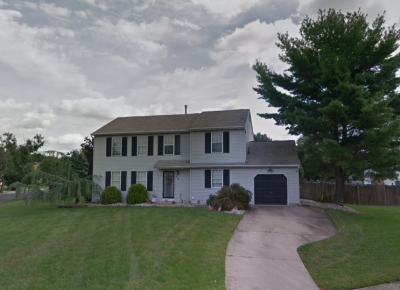 The Salina Hills neighborhood is located within the borders of Washington Township, Gloucester County. This neighborhood can be access from either Champion Way or Claiborne Way which are both off Salina Road.
This neighborhood consists of single-family homes with two different models available at the time of building. These models were Braeburn and Oakmont. These homes were built circa 1981 and are offered on approximately a quarter acre lot. The homes feature 3 and 4 bedrooms with 1 ½ to 3 ½ bathrooms. These homes also have a full basement and a 1 or 2-car attached garage. The average interior living space is approximately 2200 square feet.
There is no Homeowners' Association with this neighborhood leaving all maintenance and upkeep the responsibility of the homeowner. The real estate taxes for these homes run an average between $7,000 and $11,000. The homes are assessed between $200,000 and $300,000.
Where is Salina Hills?
The location of this neighborhood provides easy access to Egg Harbor Road and Delsea Drive. Many of Washington Township's amenities can be found off Egg Harbor Road as it is one of the major roads in the township. The local grocery stores, hospital, and plenty of shopping can be found driving along Egg Harbor Road. You can also take this road towards Deptford Township for even more shopping and dining options.
Students that reside in this neighborhood would attend the highly desirable Washington Township Schools. This would include the Washington Township High School, Chestnut Ridge Middle School, and the Hurffville Elementary School. Gloucester County College and GCIT are just a short drive away from the neighborhood.
If you are interested in Salina Hills or any other Washington Township Neighborhood, Please CONTACT BERNADETTE to schedule a tour.