Our Partners
Greentree Mortgage Company, LP
At Greentree, we understand that your mortgage is one of the biggest investments you will ever make. An investment in a home is an investment in the future of you and your family. But this exciting time can also have its challenges. With dozens of loan types and arrangements, it can be a challenge to understand which option is best for you. Let our mortgage counselors assist you to help make your dream come true. Let us break down the different loan types, help you understand your credit report and how best to react to it, and answer any other questions you may have. How can you maximize your investment? How can you save on taxes? How can you transform your debt into something that is manageable and invisible? These are questions our mortgage counselors have answered time and time again.
We can do the math for you. Let us help you find the best loan solution for you and your family. Now that you've found your solution, let us help you fulfill the dream.
Licensed Mortgage Lender by the NJ Dept. of Banking and Insurance, Licensed Mortgage Lender by the PA Dept. of Banking and Securities License #21020.002, Licensed Mortgage Lender by Delaware Office of the State Bank Commissioner License #019649, Licensed Mortgage Lender by Florida Office of Financial Regulation License # MLDB4740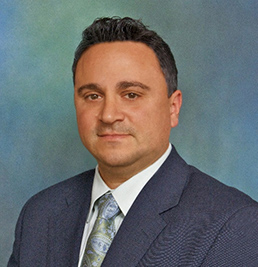 John Varano: Branch Manager
Office Phone: 856-227-7011
Mobile Phone: 215-219-7357
Toll-free Phone: 800-593-3419
Fax: 856-504-0146
Email: jvarano@greentreemortgage.com
NMLS #: 142739
Get Pre-Approved
---
National Title Agency
National Title is not any ordinary title agency. We are an extraordinary title agency dedicated to closing each and every loan with unmatched perfection and professionalism. National Title has developed performance standards that are unmatched in the title industry. These standards enable you, the mortgage lender, to close loans faster, more effectively, and more efficiently than the competition. Our mission is to become the BEST title agency in the industry.
Address:
701 Route 73 North – Suite 1
Marlton, NJ 08053
Phone: (856) 596-6550
---