Top Selling Real Estate Agents in Washington Township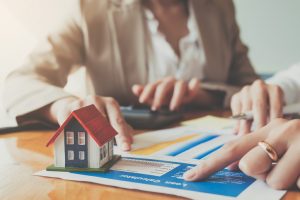 The Augello Team is made of the top selling real estate agents in Washington Township. For local buyers and sellers, they should look towards this team led by Bernadette Augello. With 24 years of experience in real estate, Bernadette and her team want to help anyone and everyone who is looking to find their dream home. A member of NJAR, she holds the Distinguished Sales Club Award. Her two decades in the industry as a "Multimillion Dollar Producer" has brought  great success to homeowners-to be, granting her recognition as South Jersey's "Top Agents".
Meet the Top Selling Real Estate Agents in Washington Township
Joining her on the team is Dontae. His experience is what gives him the edge and the eye for residential housing. With an occupational background in building, design, and construction, Dontae has accumulated a wealth of knowledge that makes him the optimal guide for those selling and buying real estate.
With 15 years in the industry in the Gloucester, Camden and Salem County areas, Danielle has fostered a care for clients that goes beyond business- when you're with her, you're with family. In fact, clients have been so pleased with her hospitality and her care that most of her business is referred from past clients. It is because her her personal touch that clients feel comfortable enough to share their experience with friends and family.
Raised locally in Washington Twp, John is the buyer specialist on the team. He takes great pride in working with clients, giving them the honest feedback they need. With a passion to give back to the community, John also coaches for Washington Twp high school wrestling team.
Michelle is the teams professional administrator. She has an extensive background in sales, advertising, and management, creating reports for sellers on a weekly/bi-weekly basis. In addition to her many talents, she also coordinates transactions and provides marketing strategies for the team.
Are you looking to buy or sell real estate? Do you need a team that is recognized as reliable and dependable? Look towards the top selling real estate agents in Washington Township- The Augello Team can get you started with a free home valuation service.