Beckett, NJ in Logan Township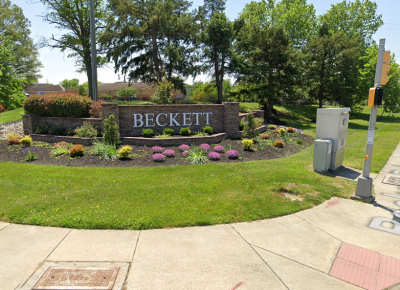 Nestled in the heart of Logan Township, New Jersey, the Beckett area is a hidden gem that offers residents a unique blend of suburban tranquility and easy access to urban amenities. With its welcoming community, excellent schools, and proximity to major cities, Beckett is an ideal place to call home. In this blog post, we'll take you on a journey to explore the charm and appeal of this neighborhood.
Beckett is a charming residential neighborhood located within Logan Township, Gloucester County, in southwestern New Jersey. This area has grown significantly in recent years while maintaining its small-town appeal. Its prime location allows for a quick commute to nearby urban centers, including Philadelphia, Wilmington, and Atlantic City, making it a popular choice for both families and professionals seeking a tranquil suburban life with city access.
One of the standout features of Beckett is its strong sense of community. Residents often describe it as a friendly and welcoming place, where neighbors know each other and often gather for community events and celebrations. This sense of belonging makes Beckett an excellent choice for families looking for a close-knit community to raise their children.
Beckett Park, located in the heart of the neighborhood, is a hub for outdoor activities. The park boasts playgrounds, picnic areas, and walking trails, offering an ideal spot for family outings and community gatherings. For those who enjoy an active lifestyle, Beckett also offers various recreational facilities, including basketball courts, baseball fields, and soccer fields.
Families in Beckett have access to excellent educational options. The Logan Township School District serves the community and consists of two schools: Logan Elementary School and Logan Middle School. These schools are dedicated to providing a high-quality education, emphasizing academic achievement and character development.
For higher education and lifelong learning, Beckett is conveniently located near several esteemed institutions, including Rowan University and Rutgers University, both within a short driving distance.
One of the standout advantages of living in Beckett is its proximity to major cities. The neighborhood is strategically located close to several urban centers, making it a prime choice for professionals seeking an easy commute to work.
Philadelphia: Beckett is just a short drive away from the vibrant city of Philadelphia, offering a wide range of cultural, dining, and entertainment options.
Wilmington: The city of Wilmington, Delaware, is also easily accessible, providing additional employment opportunities and recreational activities.
Atlantic City: For those who enjoy a day at the beach and entertainment, Atlantic City is less than an hour's drive away.
Beckett's location is a transportation enthusiast's dream. The neighborhood is well-connected via major roadways, including Interstate 295 and the New Jersey Turnpike, making it easy to travel to various destinations within the region.
Beckett, Logan Township, New Jersey, is a charming and welcoming neighborhood that offers an appealing blend of suburban living and easy access to urban centers. With its strong sense of community, excellent educational options, and convenient location, it's no wonder that Beckett is a popular choice for residents seeking a peaceful yet connected lifestyle. Whether you're a family looking for a close-knit community, a professional seeking an easy commute, or someone looking for a serene and friendly place to call home, Beckett is a neighborhood worth exploring.