Monthly Archives:
December 2022
---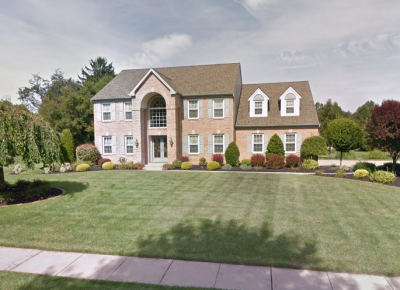 The Holly Grove neighborhood in Washington Township, New Jersey is a rather small residential neighborhood within the district. The main entrance is accessible from East Holly Ave to Olmstead Drive, adjacent to the Hollydale Ice Rink.
Olmstead Drive is the main road within the neighborhood and has 18 homes. There's one additional residential street, Downing Lane, which has five homes. These homes were built between 1992 and 1994. The Hawthorne and Waverly models are the only two available within this neighborhood. School age children would attend the Washington Township Public School District.
The local Hurffville Elementary and Chestnut Ridge Middle School are just a short distance away. Near the neighborhood is the Washington Township Football Field and Complex, the Gloucester Township Social Services office, and one of the local fire houses. Additional township offices and many medical facilities including Jefferson Health Hospital are just a short drive away.
The homes here are single family and detached, and they feature an average of three bedrooms and two and a half bathrooms. Homes also feature a two car attached garage and full basement. The average livable space is approximately 2,200 square feet.
Homeowners pay between $8,500 to $12,942 a year in property taxes, with the assessed values ranging between $251,900 to $382,800. There is not a Homeowner's Association that governs the neighborhood, so homeowners are responsible for the maintenance and upkeep of their own property.
The location of Holly Grove provides easy access to Delsea Drive and NJ Route 55. The Deptford Mall is a short drive which provides for easy access to dining and shopping. Take Route 55 for an easy route into the city of Philadelphia, or go in the other direction to any of several great towns on the fabulous Jersey Shore, including Wildwood, Cape May and Sea Isle City.
If you are interested in this or any other Washington Township Neighborhood, Please CONTACT BERNADETTE to schedule a tour!
Want to see up to the minute listings of available homes in Washington Township? Follow The Augello team on Facebook today, and get the news when your dream home is for sale!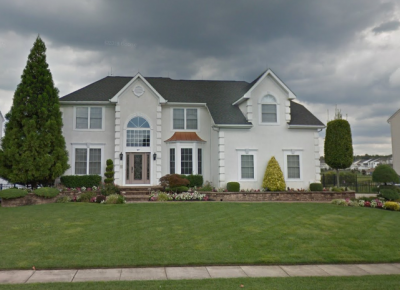 Cobblestone Farms is a well-established residential neighborhood located off Sicklerville Road in Gloucester Township, Camden County. This is a relatively small neighborhood consisting of only one residential street. There are approximately 43 residential lots with one lot being vacant land and one lot that is open spaced. Both lots are owned by Gloucester Township.
About Homes in Cobblestone Farms in Gloucester Township
These single family, detached homes typically offer four bedrooms with two and a half bathrooms. Most homes have a full basement and an attached two car garage. The average lot size is a half an acre. These homes were built by Paparone circa 2001. There are two different style models; the Imperial and the Lexington.
There is no homeowner's association governing Cobblestone Farms. Homeowners are responsible for all maintenance and upkeep to the properties. Real estate taxes are approximately $11,000 to $13,000. Students residing in Cobblestone Farms would attend the Gloucester Township public school district.
The location of this neighborhood provides easy access to major roads and neighboring townships. It is just a short drive to Cross Keys Road, which offers plenty of areas for shopping and dining. There is also access to the Atlantic City Expressway allowing for an easy commute to the shore points or to Philadelphia…take a day trip in either direction to a great city full of shopping, dining, and entertainment, or enjoy a beautiful vacation at a wonderful beach without the hassles of long distance travel!
If you are interested in this South Jersey Neighborhood or in other homes in the region, Please Contact Bernadette Augello to Learn More…we're looking forward to helping you move to the area!
Want to see up to date listings on available homes in the area? Follow our Facebook page today, and get the news when your dream home in South Jersey becomes available!