Monthly Archives:
October 2021
---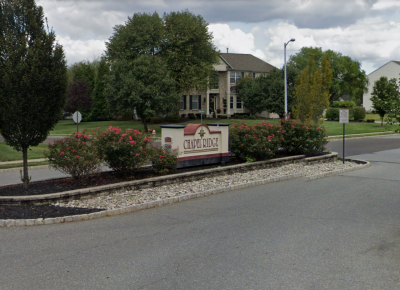 The area in Mantua Township known as the Chapel Ridge neighborhood can be located off Mount Royal Road. This relatively small residential neighborhood is made up of mostly single family homes with a few areas of open space.
There are approximately 49 detached, single-family residences located along Skyline Circle. The average home offers roughly 3100 square feet of interior living space. This includes 4 bedrooms with 2 full bathrooms, a half bathroom, a full basement, and a 2-car attached garage. There are about 17 homes that have a swimming pool, 5 homes have solar panels, and 3 homes have both a pool and solar panels.
The average residential lot is approximately three quarters of an acre with pride of ownership showing in the landscaping and upkeep of the properties. Homeowners pay between $11,000 and $17,000 a year in real estate taxes annually.
The open space is managed by the Chapel Ridge Homeowner's Association. There is one open space lot that consists of just over twelve acres of land. There are also two additional lots deemed open space that are both just over an acre each.
The neighborhood is located within a short drive to Route 45. This major roadway can take you towards the Mullica Hill or Woodbury areas depending on the direction of travel. Along Route 45 there is plenty of shopping options, fast food, and many different businesses. The neighborhood's location also provides easy access to Washington Township and on-off ramps for Route 55. This can take you towards the Jersey Shore or towards the City of Philadelphia.
See why Chapel Ridge offers the finest in South Jersey suburban living and what more it has to offer. Contact Bernadette Augello's team today and get started…we're looking forward to helping you find your dream home in Gloucester County, New Jersey!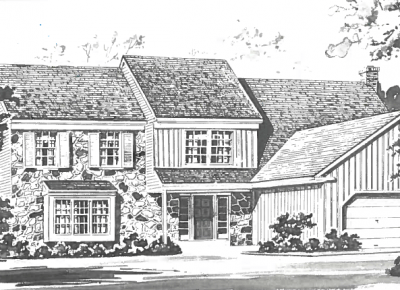 Welcome to the Wedgewood Farms neighborhood in Washington Township, NJ. Located off Hurffville Grenloch Road in Washington Township, Gloucester County, Wedgewood Farms is a well-established residential neighborhood of single-family homes. Some of the homeowners residing here are the original owners on the property. There are approximately 114 lots within the neighborhood, with homes being built between 1978-1979.
Download Original Builder Specs (PDF) >>>
The homes here are situated on approximately a quarter of an acre. The typical home is four bedrooms with two and a half bathrooms, and a two-car attached garage. These homes also have a basement, with some being finished to offer additional living space. The medium living space is approximately 2,300 square feet. The real estate taxes in this neighborhood range from approximately $8,000 to $10,000 a year.
Market trends are currently in favor within this neighborhood. The assessed values of most homes in this neighborhood are between $200,000 – $280,000. There is no Homeowner's Association with this neighborhood. Homeowners are responsible for all maintenance to the property.
Students residing in this neighborhood attend Hurffville Elementary School, Chestnut Ridge Middle School, and Washington Township High School.
The location of this neighborhood does provide easy access to all that Washington Township has to offer. Just a short drive you have all the medical facilities including Jefferson Hospital. It is easy to get to the local shopping centers including the Deptford Mall complex, municipal offices, and schools. It's close to Route 47 (Delsea Drive) for easy access to Routes 42 and 55. It's an easy day trip to Philadelphia, New York City, and of course our fabulous Jersey Shore just an hour's drive away!
Interested in finding out more about Wedgewood Farms and why it could be the ideal new location for you and your family? Reach out to The Augello Team today! We're the Washington Township real estate experts, and we can help you find a home in the area that suits your needs and wants. Get started today!
Photos of Wedgewood Farms Neighborhood in Washington Township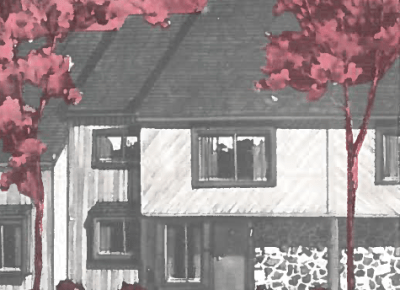 Welcome to the Terrestria Commons neighborhood in Gloucester Township NJ! Located off Stonebridge Drive in Gloucester Township, Camden County. Terrestria Commons is a well-established residential neighborhood of attached townhomes built between 1979 and 1982, with additional buildings completed in 1990. This neighborhood is consists of 16 residential streets with one being an access road to most of the residential courts.
Terrestria Commons is a relatively nice size neighborhood with approximately 285 homes. The average property has three bedrooms, two full and one half bathrooms, and a full basement. The medium living space is approximately 1,296 square feet. The average real estate taxes are between $4,000 and $6,000 a year.
This neighborhood is governed by a homeowners' association. The association covers common area maintenance, lawn maintenance, snow removal, clubhouse, and community pool. Exterior maintenance of the home is the responsibility of each homeowner. The average HOA monthly payment is approximately $150.
The location of this neighborhood provides easy access to Sicklerville Road, Berlin-Cross Keys Road, and Route 42. Sicklerville Road will take you to the on ramp for Route 42 North, which provides easy access to Philadelphia and Camden. Berlin-Cross Keys Road has plenty of shopping, dining, banking, and access to the AC Expressway in both directions. From this neighborhood you are just a short drive to the Gloucester Township Premium Outlets and the Deptford Mall complex, for plenty of great shopping and dining.
Students that reside in this neighborhood would attend the Gloucester Township Public Schools. High school students would attend Timber Creek High School.
Interested in learning more about Terrestria Commons and whether it's the right destination for you and your family? Call The Augello Team today to learn more! We can meet with you, show you the neighborhood, and help you find the ideal home for your needs and wants. Get started today on your new adventure!
Floorplans of Terrestria Commons Neighborhood