Nob Hill Neighborhood in Washington Township, NJ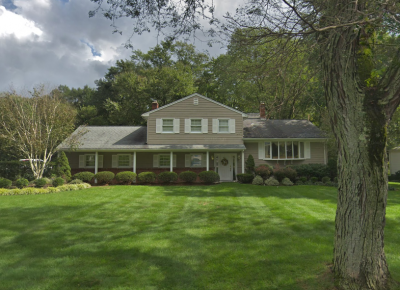 Welcome to the Nob Hill neighborhood of Washington Township! Located within Gloucester County, New Jersey, this residential neighborhood consists of only five streets and approximately 111 single family homes. This neighborhood is located across Barnsboro-Blackwood Road from Washington Way Apartments.
These single-family homes were constructed back in 1971 and are situated on approximately 0.2 to 0.3 acre lots. The average home here features four bedrooms and one and a half bathrooms. They also have a full basement and a 1 car attached garage. The average living space is approximately 2,068 square feet.
There is no homeowner's association and no association fees with this neighborhood, making all maintenance and upkeep the responsibility of the homeowner. Blackwood Lake is located at the end of Barnsboro-Blackwood Road and W. Church St.
The location of this neighborhood provides easy access to Deptford Township and Gloucester Township shopping, with the Deptford Mall Complex just a few short minutes away. It is also just a short drive to all that Washington Township has to offer. It is about a ten minute drive to Jefferson Hospital, the township municipal building, and multiple supermarkets and great donuts, bagels, pizza and much more. The beautiful and large Washington Lake Park is a short drive away and offers plenty of walking trails, basketball courts, tennis courts, and playgrounds for the little ones.
Best of all, you're an easy drive from both the city of Philadelphia and several great resort towns on our fabulous Jersey Shore! When you live here, it's easy to go to the city for shopping, dining, sports, or entertainment, and some of the best vacation spots in the world are just an hour's drive away.
Students who reside in this neighborhood would attend the highly desirable Washington Township Schools.
If you are interested in Nob Hill or any other Washington Township Neighborhood, Please CONTACT BERNADETTE to schedule a tour. And if you're interested in moving to Washington Township, be sure to Follow our Facebook page for up to the minute updates on available homes!