Monthly Archives:
August 2022
---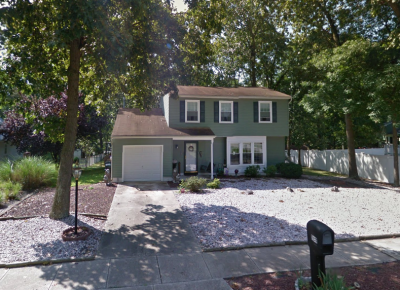 Fox Wood Neighborhood in Washington Township, New Jersey is located off off Johnson Road in Gloucester County. This relatively medium sized neighborhood consists of two residential roads and one residential court, built circa 1985. There are approximately 123 residential lots within the neighborhood.
These single family, detached homes have approximately three to five bedrooms with one and a half to three bathrooms. Most homes have a one or two car attached garage with less than half of the homes having a basement. There is no homeowner's association governing the Fox Wood neighborhood. Homeowners' are responsible for all maintenance and upkeep of the property. Real estate taxes are approximately $5,500 to $8,000 a year.
The location of this neighborhood provides easy access to major roads and neighboring townships. Take a left on Johnson Road and head towards Berlin-Cross Keys Road for easy access to Atlantic City Expressway. You can take this towards either the city of Philadelphia or several fabulous resort towns on our world famous Jersey Shore…neither is too long of a drive for an easy and fun day trip or even a first class vacation!
Taking a right on Johnson Road and you head towards Route 42. Plenty of shopping and dining destinations from either direction, especially at the Deptford Mall complex just a few minutes away. The local municipal building, police department, hospital, medical facilities, shopping, and dining are all just a short drive from the neighborhood.
The local schools that area residents of Fox Wood neighborhood would attend are Whitman Elementary School, Bunker Hill Middle School, and Washington Township High School.
Find Out More About The Fox Wood Neighborhood!
If you are interested in this or any other Washington Township Neighborhood, Please CONTACT BERNADETTE to schedule a tour! The Augello Team is looking forward to helping you find your dream home here, and get started on your future in South Jersey!
Interested in updates on homes for sale in Washington Township? Be sure to Follow Bernadette's Facebook page!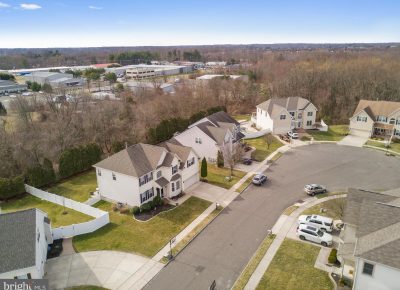 The Sheffield Gate neighborhood is a rather small residential neighborhood within Washington Township. The main entrance is accessed from Egg Harbor Road to Morning Glory Lane. You can also enter this development from County House Road to Stratton Lane.
Stratton Lane is the main road within the neighborhood, and has 51 homes. There are two additional streets; Bedlington Place which has nine homes and Stafford Place which has seven homes. There is one lot within the neighborhood that belongs to the Homeowner's Association. The homes were built between 2000 and 2002. There are approximately 1/3 of the original homeowners still living within the neighborhood…so this is a popular place to settle down and plant roots!
These homes are single family and detached, and feature an average of four bedrooms and two and a half bathrooms. Most homes also feature two car attached garage and full basement; not all the basements are fully finished. The average livable space is approximately 2,800 square feet. Real estate taxes vary from $9,600 – $13,500. Lot sizes vary from .172 to .229, with only five lots being more than .3 acres.
There is a Homeowner's Association that governs the neighborhood. This is approximately a $500 annual charge that covers the common area maintenance. Homeowners are responsible for the maintenance and upkeep of their own property.
The location of Sheffield Gate provides easy access to Delsea Drive, Route 55, and Egg Harbor Road. The Deptford Mall and surrounding shops including plenty of dining is just a short drive up Delsea Drive. Take Route 55 for an easy route to the city of Philadelphia just a few minutes away, or take a trip to any of several great towns on our famous Jersey Shore, including Wildwood, Ocean City, Cape May and many more!
Find Out More About The Sheffield Gate Neighborhood Today!
If you're interested in making a move to Sheffield Gate or elsewhere in Washington Township, reach out to The Augello Team today! We're happy to help you find the home of your dreams in the area, and we're happy to keep you posted on available listings on our Facebook page!