Monthly Archives:
June 2021
---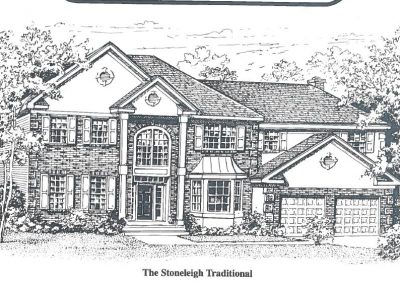 Welcome to the Shadowbrook neighborhood in Washington Township, New Jersey. This neighborhood is located off Fish Pond Road in Washington Township, Gloucester County. There are five courts and three roads of single family, detached homes built by Paparone circa 1998. There are five different models of homes throughout this neighborhood; these include the Ashford, Barclay, Crofton, Normandy, and Winthrop models.
Download Original Shadowbrook Neighborhood Brochure (PDF)
Shadowbrook Neighborhood in Washington Twp – Home Features
These homes are situated on approximately 2/3 of an acre. The typical home is four bedrooms with two and a half bathrooms, a full basement, and a two car attached garage. The medium living space is approximately 2,900 square feet. The real estate taxes in this neighborhood vary from approximately $11,000 to $18,000 a year.
There is a Homeowner's Association that maintains the entrances to the neighborhood, common grounds, and the seven ponds that surround the neighborhood. This fee is approximately $295-$325 annually.
The location of this neighborhood does provide easy access to all that Washington Township has to offer. Just minutes away is the local Jefferson University Hospital, medical offices, shopping, eateries, and municipal offices. Shadowbrook is a short drive from NJ Route 42 for a short trip to Philadelphia, and is also convenient to U.S. Route 322 and the Atlantic City Expressway for an easy ride to several great Jersey Shore towns.
Students residing in this neighborhood attend Thomas Jefferson Elementary School, Bunker Hill Middle School, and Washington Township High School. The location also provides easy access to Glassboro for an easy commute to Rowan University.
Would you like to find your dream home in the Shadowbrook neighborhood in Washington Township? With The Augello Team, you can! We've been serving the region for over 25 years now, and we know the area well enough to help you find the ideal home that meets your needs and desires. Reach out today to get started finding your new South Jersey home!
View Shadowbrook Neighborhood Photos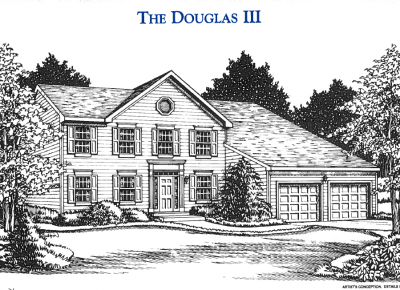 The Tall Oaks neighborhood in Washington Township, in Gloucester County NJ, is a well-established residential neighborhood located off Bells Lake Road. This desirable neighborhood consists of six residential courts and two residential streets of similar style homes built in 1977.
The homes in Tall Oaks are single family, detached homes are situated on approximately 1/5 of an acre. These homes are typically four bedrooms with 1 ½ to 2 ½ bathrooms, and feature a full basement and one car garage. The average living space in these homes is approximately 2,500 square feet.
The average homeowner living in this neighborhood is paying approximately $7,000-$9,000 a year in property taxes. Some of the properties do have taxes that are over $11,000 a year. There is a Tall Oaks Civic Association that works to make it a desirable neighborhood without additional fees to the homeowners.
The location also provides easy access to Ganttown Road, Hurffville-Crosskeys Road, and Route 42. There is easy access to local shopping, medical facilities, and eateries. Take Route 42 North for easy access to Philadelphia or Route 42 South to head towards the Shore Points including Atlantic City or Ocean City. Tall Oaks is also convenient to NJ Route 55, for an easy trip to the great resort towns of Wildwood and Cape May.
Students who reside in Tall Oaks neighborhood attend Birches Elementary School, Bunker Hill Middle School and Washington Township High School. This area is served by the Blackwood Post Office.
If you're interested in a move to Washington Township and are considering making Tall Oaks your new home, reach out to the Augello Team today! We have spent many years helping people choose their dream home in Washington Township, and we can help you find the home that's right for you in South Jersey.
Photos and Floorplans for Tall Oaks Neighborhood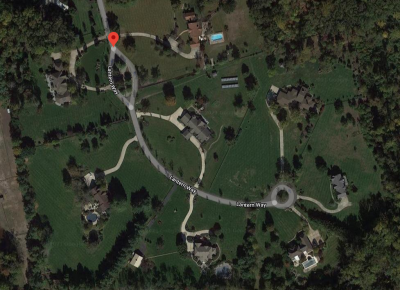 Welcome to Lantern Way in Mantua Township, Gloucester County. This hidden gem of a residential neighborhood is located off Breakneck Road.
This well-established residential neighborhood consists of 10 single family, custom built homes. The homes average between 3,500-6,900 square feet of livable space. Homes average between 3 and 5 bedrooms with 2 ½ to 4 ½ bathrooms, 2 to 3 car attached garage, and full finished basements. Some homes feature an inground pool and/or solar panels making them more desirable.
There are two original homeowners still residing in the neighborhood. The real estate taxes are between 16,800 and 30,240. Most of the homes are situated on at least 3 acres of land with two having 5.5 acres and one home being situated on almost 8 acres.
As you drive around you will notice the custom style homes and beautifully landscaped grounds. There is no homeowner's association so all maintenance and upkeep is the responsibility of the homeowner.
Students residing in the Lantern Way neighborhood would attend Clearview Regional School district. There is plenty of shopping and eateries along Route 45 which is just a short drive-up Breakneck Road. The location of the neighborhood provides easy access to all surrounding areas. Rowan University is approximately a 10-minute drive away making this area an easy commute.
Reach out to The Augello Team today … we can tell you everything you need to know about Lantern Way, and get you started on finding your dream home in South Jersey!