Blackwood Terrace Neighborhood in Deptford, NJ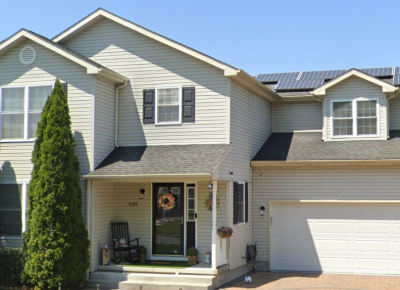 Let's take a look at Blackwood Terrace neighborhood in Deptford, NJ. Blackwood Terrace is a vibrant community located in Deptford Township, New Jersey. Situated in Gloucester County, this residential area offers a diverse and welcoming environment for its residents.
The community is known for its tree-lined streets and well-maintained homes, creating an attractive and family-friendly atmosphere. Blackwood Terrace is characterized by a mix of single-family houses, townhouses, and apartments, providing a variety of housing options to suit different preferences and needs.
One of the notable features of Blackwood Terrace is its convenient location. It is situated close to major highways, including Route 42 and Interstate 295, making it easy for residents to commute to nearby cities like Philadelphia and Camden. Additionally, the Deptford Mall and various shopping centers are just a short drive away, offering a wide range of retail and dining options.
Residents of Blackwood Terrace benefit from access to various parks and recreational facilities within the township. Nearby places like Red Bank Battlefield Park and the Deptford Skating and Fun Center provide opportunities for outdoor activities and family entertainment.
Overall, Blackwood Terrace in Deptford Township, NJ, is a well-established community that offers a comfortable and accessible living environment with a strong sense of community and a range of amenities to cater to the needs of its residents.