Monthly Archives:
January 2022
---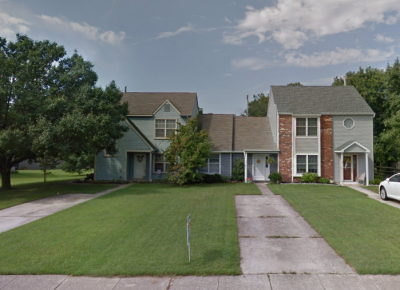 Liberty Forge is a well-established residential neighborhood located just off Ganttown Road in Washington Township, Gloucester County, New Jersey. This small little neighborhood consists of three residential streets that are of similar style properties circa 1985.
These semi-attached, twin style townhomes are two stories and feature between two and three bedrooms with one and a half to two and a half bathrooms. Living spaces average between 1,136 and 1,344 square feet. These homes do not offer a garage or a basement.
There is no homeowner's association governing Liberty Forge. Homeowners are responsible for all maintenance and upkeep to the properties. Real estate taxes average between $4,000 and $6,000 a year.
The location of the Liberty Forge neighborhood provides easy access to major roads starting with Ganttown Road and NJ Route 42. Take Route 42 north for on ramp to the Atlantic City Expressway South or continue north on Route 42 to Philadelphia and I-295. The location would be ideal for those looking to live in Washington Township while needing to commute to Philadelphia or the northern suburbs, and it's also just an hour or so away from our fabulous Jersey Shore!
There is plenty of shopping along Route 42, and the area is just minutes away from the Deptford Mall complex, with an outstanding selection of shopping, dining and entertainment options. Jefferson Hospital and the surrounding medical facilities is just a short drive up Ganttown Road.
The local schools that area residents would attend are Birches Elementary, Bunker Hill Middle School, and Washington Township High School.
Find Out More About Liberty Forge Today!
If you are interested in this neighborhood or any other in the Washington Township area of New Jersey, please Contact Bernadette for more information. She and her team would be happy to tell you more about what makes Liberty Forge and Washington Township a great place to live in South Jersey!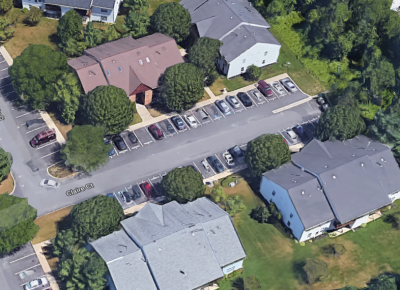 Welcome to Fries Mill Estates. This relatively small condo development is located just off Fries Mill Road in Washington Township, Gloucester County. This neighborhood consists of four courts of low-rise buildings offering both first and second floor units. The speed limit throughout this neighborhood is 10 MPH.
These condo buildings feature four upper units and four ground floor units. There are several floorplans that are available within this neighborhood which include a one bedroom one bath, one bedroom with den and one bath, two bedrooms two baths, two bedrooms with den and two baths, and two bedrooms with loft and two baths. The average living space of the units are between 900-1,100 square feet. These buildings do not have basements or garages. Each unit is assigned a numbered parking space, with additional parking spots available for guests. The average real estate taxes paid per unit is between $3,000 and $4,000 a year.
This neighborhood belongs to a Condo Association that has a monthly fee of approximately $150. The condo association is responsible for common area maintenance, exterior building maintenance, lawn maintenance, insurance, management, and snow removal. There are several dumpsters for residents to use as there is no trash pickup at the curbs. There is also a tennis court available for residents to use.
The location of this neighborhood provides easy access to major roads, shopping, dining, and medical facilities, including the Jefferson Hospital complex in Washington Township. Students residing in this Fries Mill Estates would attend Birches Elementary School, Bunker Hill Middle School, and Washington Township High School.
Fries Mill Estates is part of Washington Township and offers optimal living in South Jersey. It's just minutes away from Philadelphia, and about a hour's drive away from so many of our world-famous Jersey Shore towns, including Wildwood, Ocean City and Cape May.
Find Out More About Fries Mill Estates Today!
If you are interested in this neighborhood or any other, Please Contact Bernadette for more information! The Augello Team is the premier real estate group in Washington Township, and we can tell you all about living here and how to find the ideal home for your needs. We look forward to working with you!