Monthly Archives:
February 2021
---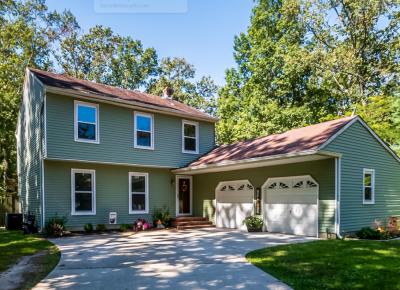 Whispering Oaks is a small residential neighborhood that is hidden within Washington Township. Located in Gloucester County this neighborhood is accessible via Oak Ridge Lane off Glassboro-Cross keys Road.
These unique, custom built, single-family homes were constructed between 1998 and 2007. These beautiful homes are situated on a half-acre to an acre and a half. The average home features 4 bedrooms, 2 ½ bathrooms, at least 1 fireplace, a 2-car garage, and a full basement. Most of the basements are fully finished. There are three homes with inground swimming pools, and no homes have solar panels. The average interior living space is 3200 square feet.
These homes are not maintained by a homeowner's association making all upkeep and maintenance the responsibility of the homeowner. As you drive around this small neighborhood you will see the pride in ownership as these homes all appear to be very well maintained. Some of these homes are still owned and occupied by the original owners. The average homeowner here is paying between $11,600 and $14,700 a year in real estate taxes; only 4 homeowners that pay more than $16,000 a year for real estate taxes. The homes here have been assessed between $350,000 and $504,000 with only one home being assessed over $600,000.
The location of this neighborhood is convenient to Cross Keys By-pass, Route 42, and the AC Expressway. Washington Township offers plenty of shopping options and medical facilities. The local Jefferson Hospital is a short drive up Hurffville Cross Keys Road.
If you are interested in Whispering Oaks or any other Washington Township Neighborhood, Please CONTACT BERNADETTE to schedule a tour.