Monthly Archives:
October 2020
---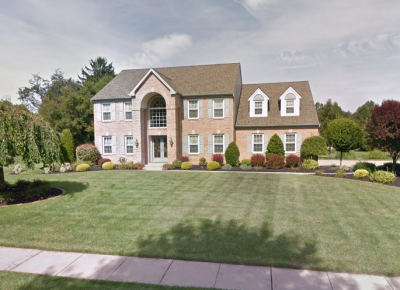 The Holly Grove neighborhood in Washington Township, New Jersey is a rather small residential neighborhood within the district. The main entrance is accessible from East Holly Ave to Olmstead Drive, adjacent to the Hollydale Ice Rink.
Olmstead Drive is the main road within the neighborhood and has 18 homes. There's one additional residential streets; Downing Lane which has 5 homes. These homes were built between 1992 and 1994.
The Hawthorne and Waverly models are the only two available within this neighborhood. School age children would attend the Washington Township Public School District.
The local Hurffville Elementary and Chestnut Ridge Middle School are just a short distance away. Near the neighborhood is the WT Football Field and Complex, the Gloucester Township Social Services office, and one of the local fire houses. Additional township offices and many medical facilities including Jefferson Health Hospital are just a short drive away.
The homes here are single family, detached that feature an average of 3 bedrooms and 2 ½ bathrooms. Homes also feature a 2-car attached garage and full basement. The average livable space is approximately 2200 square feet.
Homeowners pay between $8,500 to $12,942 a year in property taxes with the assessed values ranging between $251,900 to $382,800.
There is not a Homeowner's Association that governs the neighborhood. Therefore, homeowners are responsible for the maintenance and upkeep of their own property.
The location of Holly Grove provides easy access to Delsea Drive and Route 55. The Deptford Mall is a short drive which provides for easy access to dining and shopping. Take Route 55 for an easy route into the city.
If you are interested in this or any other Washington Township Neighborhood, Please CONTACT BERNADETTE to schedule a tour.