Monthly Archives:
April 2020
---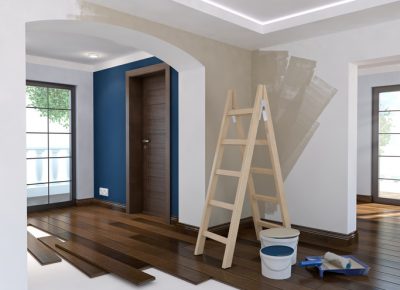 If social distancing is making you antsy, household projects are the perfect thing to occupy yourself. Many homeowners are using this time to get their houses in tip-top shape to take advantage of the seller's market. With low inventory levels, sellers are seeing their homes fly off the market. And if you're planning on listing soon, these function as helpful selling tips during Coronavirus. Here are some hot DIY project tips you can tackle while spending time at home.
Clear Out and Organize
Whether you've been in your home five years or fifteen years, you likely have accumulated items you no longer use. Perhaps they're shoved to the back of a closet, or maybe they're packed away in a box in the basement. Now is the perfect time to start tackling those organizational projects you've been putting off for eons.
When was the last time you cleared your junk drawer or checked expiration dates on canned goods in the back of your pantry? How about kitchen equipment you no longer use, like special baking pans or beat up pots? Sorting through your items allows you to get rid of those things that are taking up space and cluttering spaces that can easily be organized. If you still have a sheet set with your teen's favorite childhood character in your linen closet, now's a good time to get rid of it.
Decluttering your home not only helps you keep it clean and organized, but it puts you in an excellent position when you go to sell your home. Marketing a house during coronavirus means that photos and videos are more important tools than ever for your agent. With many agents conducting virtual home tours, you don't want any surprises behind closet and cabinet doors. Clearing clutter and organizing help your house sell.
Deep Clean
Once you've spent time clearing out closets, cupboards, and rooms, it's time to give your home a deep clean. If you're wondering where to start, there are plenty of deep cleaning checklists available online to guide you through.
Tackle baseboards, vents, and those cabinets you cleared out and organized? Give them a thorough cleaning before putting everything back in. Pull out heavy appliances and furniture pieces to take care of areas that haven't seen the light of day in years. And most importantly, clean your windows inside and out. All of these small touches make an impact on a prospective buyer, who's going through your home with a fine-tooth comb.
Touch-Ups
If you come across leftover paint cans while you're cleaning and organizing, put them to use before you put them to the curb. Use leftover paint to touch up your garage door, baseboards, trim, and repaint your front door with the leftover paint.
Small Fixes
Again, this time at home is perfect for tackling items that were on the bottom of your to-do list. Grab a can of spackle and fill holes from hanging pictures, or touch up areas with dings and dents. Don't forget to sand when you're done, and if you're fortunate enough to have matching leftover paint, give it a coat, and it will look as good as new.
Give the Outside a Fresh Look
In addition to clearing debris from your flower beds and planting new buds, your home's exterior could probably use a facelift. If you don't own a power washer, you can rent one inexpensively from a hardware store to completely transform your property. For the price of water, and perhaps a rental fee, you can power off years—or a year—of dirt, mold, moss, and fungus build-up. Tackle siding, brickwork, fencing, and decking—you'll be amazed by the transformation!
With a little ingenuity, you can tackle home improvement projects while relegated to your house. Tackling DIY projects is the perfect boredom-buster, and you have the added benefit if getting your house in order. Best of all, your home will impress buyers with the attention to detail.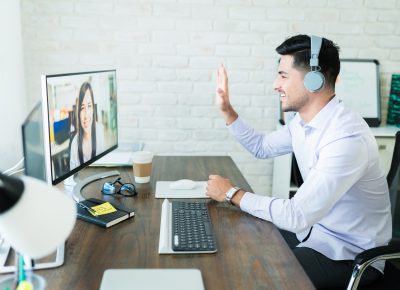 We are a South Jersey realtor with online sales tools, representing real estate in South Jersey. We are a highly qualified and equipped team with the abilities to provide our services to both buyers and sellers. We have over 35 years of combined experience that includes multiple awards, certifications, and most of all, sold listings.
Since 1996, our founder and top agent, Bernadette Augello, has been helping real estate clients in the area. Her dedication to helping Sewell real estate buyers and sellers, with expert negotiating skills, extensive marketing, and outstanding professional service is the key to Bernadette's success. She is a member of the Distinguished Sales Club Award group and has been rated as a Top Agent and a Multimillion Dollar Producer in South Jersey. 
Though recent times have caused other service providers to pause interaction, we are still just as accessible. In fact, meetings can be easier to schedule, with digital platforms available for connecting us to you. 
The typical advantages you would have during the initial meeting in person can now be done through your mobile device or computer. By using remote listing consultations through a video call with me, we will be able to tour your home, create a selling plan, and review my digital presentation.
Through our secure online platform, all of the required paperwork can be signed digitally. The entire process can then be accessed and signed.
So that buyers can continue to find their dream home, we now have created Virtual Open Houses options. To make it more convenient and safe so buyers can see the listed home inside and out, we are now taking potential home buyers on a virtual tour of the property. You can visit the home site or check platforms on social media, Zillow, and homes.com to see all of our Virtual Open Houses. As a South Jersey realtor with online sales tools, Bernadette and the crew have invested in LiveChat software so you can chat directly with our team from this website.