Eagle Glen Neighborhood in Washington Twp, NJ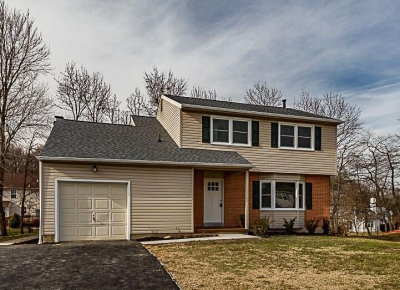 Eagle Glen neighborhood in Washington Township, New Jersey is a small, well-established residential neighborhood located off Egg Harbor Road in Gloucester County. This relatively small neighborhood consists of one residential court with 13 residential lots and 1 open space which is owned by Washington Township. These homes were built in 1989 except for one property that was built in 1993.
These 2 Story, single family, detached homes have an average of 4 to 5 bedrooms, 2 ½ – 3 ½ bathrooms, a full basement, and a 2 to 3 car garage. Each property is approximately just over a half acre of land. These homes have an average of 3000 square feet of living space.
This neighborhood is not governed by a Homeowner's Association making the upkeep and maintenance of the homeowner. The average real estate tax is $11000-$13000 a year.
The location of the neighborhood provides easy access to major roads, shopping, and dining. It is just a short drive to the local grocery stores, Jefferson Hospital, outpatient medical facilities, and the local township offices. The Deptford Mall is approximately a 15-minute drive. Several local golf courses are only a short, few minute drive.
Students residing in Eagle Glen neighborhood would attend Wedgewood Elementary School, Chestnut Ridge Middle School, and Washington Township High School.
If you are interested in this neighborhood or any other, Please Contact Bernadette for more information.