Fox Wood Neighborhood in Washington Township, NJ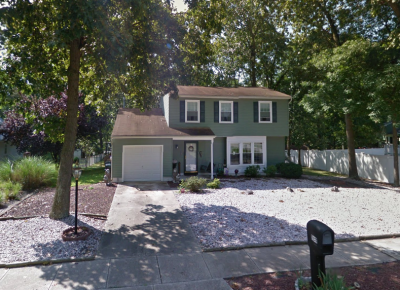 Fox Wood Neighborhood in Washington Township, New Jersey located off off Johnson Road in Gloucester County. This relatively medium sized neighborhood consists of two residential roads and one residential court, circa 1985. There are approximately 123 residential lots within the neighborhood.
These single family, detached homes have approximately 3 – 5 bedrooms with 1 ½ – 3 bathrooms. Most homes have a 1 or 2 car attached garage with less than half of the homes having a basement.
There is no homeowner's association governing the Fox Wood neighborhood. Homeowners' are responsible for all maintenance and upkeep of the property. Real estate taxes are approximately $5,500 to $8,000 a year.
The location of this neighborhood provides easy access to major roads and neighboring townships. Take a left on Johnson Road and head towards Berlin Crosskeys Road for easy access to Atlantic City Expressway. You can take this towards either Philly or the Shore Points. Taking a right on Johnson Road and you head towards Route 42. Plenty of shopping destinations from either direction.
The local municipal building, police department, hospital, medical facilities, shopping, and dining are all just a short drive from the neighborhood.
The local schools that area residents of Fox Wood neighborhood would attend are Whitman Elementary School, Bunker Hill Middle School, and Washington Township High School.
If you are interested in this or any other Washington Township Neighborhood, Please CONTACT BERNADETTE to schedule a tour.