Hillcrest Estates in Washington Township, NJ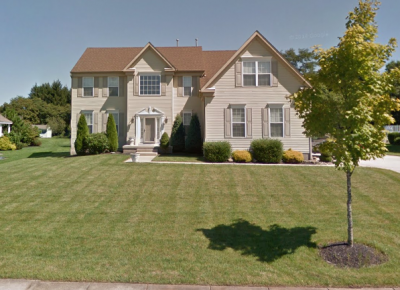 The Hillcrest Estates neighborhood is a small, well-established residential neighborhood located off Theis Road in Washington Township, Gloucester County. This relatively small neighborhood consists of two residential streets with 33 residential lots and 1 lot which is owned by the HOA. These homes were built in 2002-2003.
These 2 Story, single family, detached homes have an average of 4 to 5 bedrooms, 2 ½ – 3 ½ bathrooms, a full basement, and a 2-car garage. Each property is approximately just over 3/4th of an acre of land. These homes have an average of 3500 square feet of living space.
This neighborhood is governed by a Homeowner's Association with the upkeep and maintenance the responsibility of the homeowner. There is a small annual HOA fee of approximately $200 which covers common area maintenance. The average real estate tax is $14000-$16000 a year.
Features of Hillcrest Estates neighborhood
33 Homes
Managed Community with HOA Fees
45 Bedrooms & 2.5-3.5 Bathrooms
Average Home is 3,500 square feet
Large 3/4 Acre lots
The location of the neighborhood provides easy access to all that the township offers. It is just a short drive to the local grocery stores, Washington Lake Park, Jefferson Hospital, outpatient medical facilities, and the local township offices. The Deptford Mall is approximately a 20-minute drive. Just outside the neighborhood is one of the local elementary schools which does have a small playground.
Students residing in this neighborhood would attend Thomas Jefferson Elementary School, Orchard Valley Middle School, and Washington Township High School.