Hillcrest Estates in Washington Township, NJ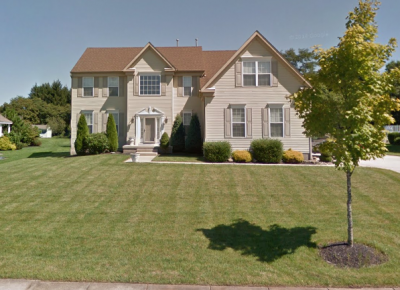 The Hillcrest Estates neighborhood is a small, well-established residential neighborhood located off Thies Road in Washington Township, Gloucester County NJ. This relatively small neighborhood consists of two residential streets with 33 residential lots and one lot which is owned by the HOA. These homes were built in 2002-2003.
These two story, single family, detached homes have an average of four to five bedrooms, two and a half to three and a half bathrooms, a full basement, and a two-car garage. Each property is approximately just over three quarters of an acre of land. These homes have an average of 3,500 square feet of living space.
This neighborhood is governed by a Homeowner's Association, with the upkeep and maintenance being the responsibility of the homeowner. There is a small annual HOA fee of approximately $200 which covers common area maintenance. The average real estate tax is $14,000-$16,000 a year.
Features of Hillcrest Estates neighborhood
33 Homes
Managed Community with HOA Fees
4-5 Bedrooms & 2.5-3.5 Bathrooms
Average Home is 3,500 square feet
Large 3/4 Acre lots
The location of the neighborhood provides easy access to all that the township offers. It is just a short drive to the local grocery stores, Washington Lake Park, Jefferson Hospital, outpatient medical facilities, and the local township offices. The Deptford Mall Complex, offering a wide variety of shopping and dining options, is approximately a 20-minute drive. Just outside the neighborhood is one of the local elementary schools which does have a small playground.
Students residing in this neighborhood would attend Thomas Jefferson Elementary School, Orchard Valley Middle School, and Washington Township High School.
Interested in finding out more about Hillcrest Estates or other neighborhoods in Washington Township? Reach out to Bernadette and The Augello team today. We love the area, and we're dedicated to helping you find your dream home!
Want to see current updates on homes for sale in Hillcrest Estates and elsewhere in Washington Township? Follow our Facebook page!