Home Search Options During the Quarantine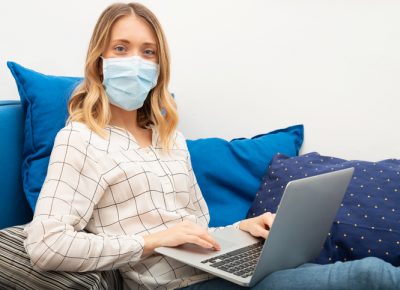 If you are a homeowner that is interested in listing your home, you will be happy to know that we are still just as accessible as before the COVID-19 outbreak. Now meetings are even easier to schedule because The Augello Team has gone digital!
Here's how we plan on helping you sell your home, even with everything going on!
• Remote listing consultations: While there are advantages to meeting for the initial meeting in person, it can be done through your mobile device or computer. By scheduling a video call with me, we will be able to tour your home, create a selling plan, and review my digital presentation.
• Digital paperwork: All of the required paperwork for the entire process can be accessed and signed through our secure online platform.
• Virtual Open Houses: The best way to see a home is to tour it! This is why we are now taking potential home buyers on a virtual tour so that they can see the listed home inside and out, all while keeping their family safe! All of our Virtual Open Houses will be posted on Bernadette Augello.com social media, Zillow, and homes.com so that buyers can continue to find their dream home!
• LiveChat: We are one of the few real estate teams in the area who have invested in LiveChat software. You can chat directly with our team from this website!