Hunt Club Condos in Washington Township, NJ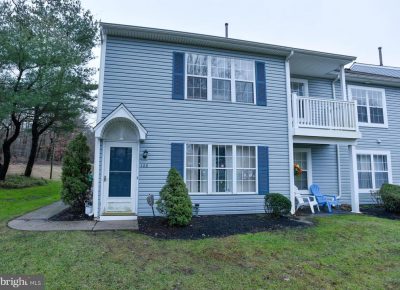 Hunt Club Condos in Washington Township, NJ is a condo development located just off Egg Harbor Road in Washington Township, Gloucester County. These condos were built by Orleans, circa 1987. This neighborhood consists of seven courts of low-rise buildings, offering both first and second floor units.
These condos are either first or second floor units featuring either 1 or 2 bedrooms and 1 or 2 bathrooms. Living space varies between 1,000 and 1,300 square feet, with no basements or garages. One numbered parking space is provided for each unit.
The Hunt Club neighborhood is desirable for those that do not want the responsibility of a private residence, as the Association takes care of certain aspects of these units.
The location of this neighborhood is convenient to Route 55 for easy access to Philadelphia and the Jersey Shore. The Deptford Mall is only a few minutes' drive, for easy access to shopping, restaurants and cinemas. The speed limit throughout this neighborhood is 15 MPH.
A yearly recreational pass is provided to each unit, either tenant or owner, that stays in good standing with the association dues. This pass provides access to the Club House and community pool.
There is a monthly condo fee of $192 that each unit is responsible to pay.
Are You Interested in Living in Hunt Club Condos in Washington, Township, NJ? Chat Live with Us Now!
Search For Homes in 08080