Lansbrook Neighborhood in Washington Township, NJ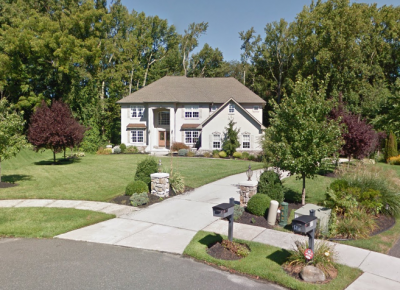 Lansbrook Neighborhood in Washington Township, NJ is an established residential neighborhood located just off Salina Road in, Gloucester County. This relatively small neighborhood consists of three residential courts that are of similar style properties circa 2005. There are approximately 36 residential lots and one open space within the neighborhood.
Homes in Lansbrook Neighborhood
These large single family, detached homes vary in styles from one story Ranchers to two Story Colonials. The average home is four to five bedrooms and two to three and a half bathrooms. Most homes have a two or three car garage and a full basement. The average lot size is about one acre. These homes are serviced by private wells and private septic systems.
While there is a homeowner's association governing this neighborhood; it is desirable due to location. Homeowners are responsible for all maintenance and upkeep to the properties. The HOA is responsible for the common area maintenance. Real estate taxes are approximately $13,500 to $17,500 a year.
The location of this neighborhood provides easy access to major roads and neighboring townships. The local municipal building, police department, hospital, medical facilities, shopping, and dining are all just a short drive from the neighborhood. Rowan University is in Glassboro which is just a few minutes' drive down Delsea Drive.
The local schools that area residents would attend are Hurffville Elementary, Chestnut Ridge Middle School, and Washington Township High School.
If you are interested in this or any other Washington Township neighborhood, Please CONTACT BERNADETTE to schedule a tour. She's a top real estate agent in the region, and she'll be happy to tell you everything you want to know about this beautiful community. Make the call today and get started on your future in Washington Township!
Want to see homes for sale in Lansbrook and other areas of Washington Township as they become available? Be sure to Follow our Facebook page today!