Mango Court Neighborhood in Washington Township NJ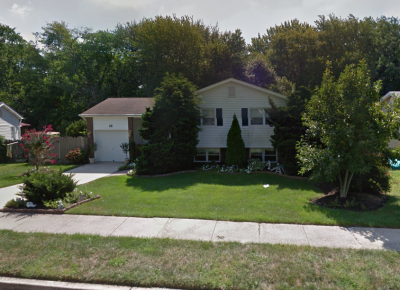 Welcome to the Mango Court Neighborhood in Washington Township, New Jersey! Located within Washington Township in Gloucester County, this neighborhood can be found just off Johnson Road.
This small neighborhood consists of Mango Court and features only 22 detached single-family homes. Except for three homes, all others were built in 1975. These homes are situated on about a quarter of an acre and feature anywhere from three to five bedrooms with two to two and a half bathrooms. The homes also feature a full basement, and either a one or two car garage. The average interior has about 2,300 square feet of living space.
Homeowners in this area take pride of ownership which can be seen while driving around the area. There is no homeowner's association, which leaves all exterior maintenance and upkeep the responsibility of the owner.
Real estate taxes run from $5,700 – $8,200 making this an affordable area for many by New Jersey standards. These homes are assessed between $168,700 to $244,600. While these homes may have a mailing address of Sicklerville, they do fall within the borders of Washington Township.
The location of the neighborhood provides easy access to all that Washington Township and Gloucester Township has to offer. Johnson Road gives access to both Route 42 and Berlin Cross-Keys Road. Either direction will provide you with easy access to shopping, dining, and entertainment; it's a short drive to the Deptford Mall complex with a multitude of popular chain stores and restaurants.
Interested in visiting the city or the beach? Living in Washington Township offers both…take a day trip to Philadelphia or to any of several great resort towns on our fabulous Jersey Shore, including Wildwood, Cape May, Atlantic City and others!
Student's residing on Mango Court would attend the highly desirable Washington Township Public Schools. These would include Whitman Elementary, Bunker Hill Middle School, and Washington Township High School.
Interested in finding out more about this neighborhood? Reach out to The Augello Team today for an appointment…and be sure to Follow our Facebook page to stay updated for when your dream home becomes available!
View Homes in This Neighborhood