Peachtree Condominiums in Washington Twp, NJ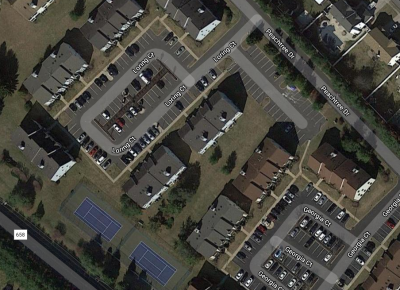 Peachtree Condominiums in Washington Township, New Jersey a residential, condominium neighborhood accessed off Pitman-Downer Road or from Fish-Pond Road in Sewell (Washington Township). The units were constructed in 1988 and there are approximately 144 residential units within the neighborhood.
These units are first or second floor. Units are one or two bedrooms with one or two bathrooms. These units have 920 -1488 square feet of living space with no basements or garages.
Of the 144 total units throughout the neighborhood there are 18 units that have 920 and 1,008 square feet, 56 units have 1,124 square feet, and 52 units that have 1,488 square feet. Most of the units are owner occupied, with only 38 units that do not have the owner living in the unit.
Living at Peachtree Condominiums
There is a Condominium Association governing this neighborhood. The monthly fee is approximately $160. The Condo association is responsible for all maintenance and upkeep to the exterior of the buildings and common areas. There are tennis courts for residents to use. Real estate taxes are approximately $3,000 to $5,000 a year.
The location of this neighborhood provides easy access to major roads and neighboring townships. The local municipal building, police department, hospital, medical facilities, shopping, and dining are all just a short drive from the neighborhood. The Deptford Mall complex with a large selection of shopping and dining options is just a short drive away, and it's an easy trip to the city of Philadelphia. Washington Township is just an hour's drive from multiple great resort towns on the fabulous Jersey Shore, including Wildwood, Sea Isle City and Ocean City.
The local schools that area residents would attend are Birches Elementary School, Bunker Hill Middle School, and Washington Township High School.
If you are interested in Peachtree Condominiums or any other Washington township neighborhood, Please Contact Bernadette for more information. For up to the minute updates on available homes in Washington Township, follow The Augello Team's Facebook page!