South Jersey Realtor with Online Sales Tools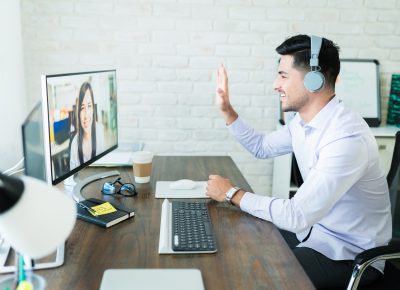 We are a South Jersey realtor with online sales tools, representing real estate in South Jersey. We are a highly qualified and equipped team with the abilities to provide our services to both buyers and sellers. We have over 35 years of combined experience that includes multiple awards, certifications, and most of all, sold listings.
Since 1996, our founder and top agent, Bernadette Augello, has been helping real estate clients in the area. Her dedication to helping Sewell real estate buyers and sellers, with expert negotiating skills, extensive marketing, and outstanding professional service is the key to Bernadette's success. She is a member of the Distinguished Sales Club Award group and has been rated as a Top Agent and a Multimillion Dollar Producer in South Jersey. 
Though recent times have caused other service providers to pause interaction, we are still just as accessible. In fact, meetings can be easier to schedule, with digital platforms available for connecting us to you. 
The typical advantages you would have during the initial meeting in person can now be done through your mobile device or computer. By using remote listing consultations through a video call with me, we will be able to tour your home, create a selling plan, and review my digital presentation.
Through our secure online platform, all of the required paperwork can be signed digitally. The entire process can then be accessed and signed.
So that buyers can continue to find their dream home, we now have created Virtual Open Houses options. To make it more convenient and safe so buyers can see the listed home inside and out, we are now taking potential home buyers on a virtual tour of the property. You can visit the home site or check platforms on social media, Zillow, and homes.com to see all of our Virtual Open Houses. As a South Jersey realtor with online sales tools, Bernadette and the crew have invested in LiveChat software so you can chat directly with our team from this website.