Summit Pointe Neighborhood in Washington, Twp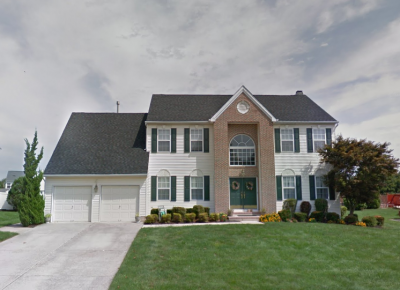 Welcome to the Summit Pointe neighborhood located in Washington Township, Gloucester County. This neighborhood is also sometimes known as The Orchards. The neighborhood is accessible from both Tuckahoe Road or Glassboro Crosskeys Road onto Orchardview Drive.
There are 5 residential streets within the Summit Pointe neighborhood. There are also four different floor plans that were available to choose from when the homes were built during the 1990s. These models were Barclay, Cambridge, Esquire, and Linden.
These lovely single-family homes typically feature 4 bedrooms and 2 ½ bathrooms. The average home also has a full basement and a 2-car attached garage. Most of the homes are situated on a lot of 0.475 to 0.89 acres with only four homes having between 1 and 2.2 acres.
This neighborhood is not maintained by a homeowner's association. Therefore, all maintenance and upkeep are the responsibility of the homeowner. The average homeowner pays between $8,400 and $12,000 a year in property taxes with a few paying $13,000-$17,700. Most of the homes have been assessed around $300,000 and $400,000 with a few homes assessed above and below that of the average home.
The location of this neighborhood provides easy access to major roadways such as Berlin Crosskeys Road, Tuckahoe Road, and Route 42. There is a local CVS, produce stand, gas station, and medical care facility just outside the neighborhood. Tuckahoe Road leads you towards either Glassboro or Turnersville. Both towns offers plenty of shopping, fast food, and entertainment. Glassboro is home to Rowan University.
If you are interested in this or any other Washington Township Neighborhood, Please CONTACT BERNADETTE to schedule a tour.