Ternberry Court Neighborhood in Washington Township, NJ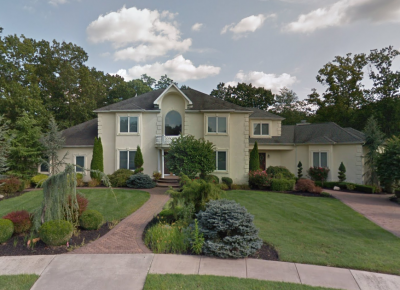 Welcome to Ternberry Court, a lovely little neighborhood that is in Washington Township, in Gloucester County, New Jersey. The Ternberry Court neighborhood is found off Bells Lake Road. This court is located to one side of Irvin Lake, allowing for six of the homes to be waterfront properties!
There are only 11 homes here on Ternberry Court, with four of them still being owned by the original owners. These beautiful homes are situated on 0.619 to 1.42 acre lots, and offer an average of 3,500 square feet of living space. Most of these homes offer four bedrooms and two and a half to three and a half bathrooms, a full basement, and two to three car attached garages.
The homeowners here pay an average of $14,500 a year in real estate taxes. The average assessed value of these homes is $425,000.
There is no Homeowner's Association here, so all maintenance and upkeep is the responsibility of the owners. As you drive around this area, you will notice the pride of ownership and well-maintained landscape.
This neighborhood provides easy access to Ganttown Road, Fries Mill Road, and NJ Route 42. Washington Township offers a variety of options for shopping, dining, and medical services. Jefferson Health Hospital is just a few minutes' drive away.
Being close to Route 42 and the Atlantic City Expressway allows for easy travel to Philadelphia or the Jersey Shore towns. Take a day trip to the city for shopping, dining, museums, nightlife and sports, or enjoy a beach vacation just over an hour away in Wildwood, Cape May, Ocean City, Sea Isle or any of several other great resort towns! For great shopping and dining close to you, the Deptford Mall complex is just minutes away.
Students that live on the court would attend the highly desirable Washington Township Public School district. Students would attend the Birches Elementary, Bunker Hill Middle, and the Washington Township High School.
Find Out More About The Ternberry Court Neighborhood in Washington Township Today!
If you are interested in this or any other Washington Township Neighborhood, Please CONTACT BERNADETTE to schedule a tour. Be sure to also Follow our Facebook page for up to the minute updates on available homes in Washington Township!