The Ridings Neighborhood Washington Twp, NJ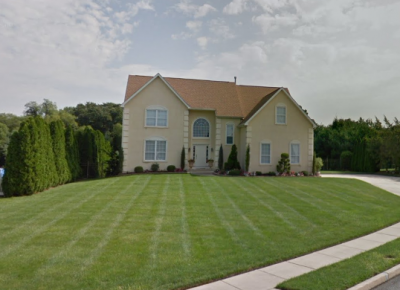 The Ridings is a well-established residential neighborhood located off Bells Lake Road in Washington Township, in Gloucester County, New Jersey. This is a relatively small neighborhood shaped like a horseshoe and consists of only one residential street; Steeplechase Drive. There are approximately 32 residential lots with two additional lots being owned by the homeowner's association. One of these is a pedestrian walk and the other is the retention basin. The homes here were built between 1994 and 1998.
These single family, detached homes offer four to five bedrooms and two and a half to three and a half bathrooms. Most homes have a two car attached garage and full basement. The average lot is between one half and three quarters of an acre.
While there is a homeowner's association governing this neighborhood; the annual fee is relatively small at approximately $100. Homeowners are responsible for all maintenance and upkeep to the properties. Real estate taxes are approximately $11,000 to $13,000 a year.
The location of The Ridings neighborhood provides easy access to major roads and neighboring townships. The local municipal building, police department, hospital, medical facilities, shopping, and dining are all just a short drive from the neighborhood. There is also a few local golf courses within the township. The local schools that area residents would attend are Birches Elementary, Bunker Hill Middle School, and Washington Township High School.
Washington Township's location is ideal living in South Jersey. It's just minutes away from the Deptford Mall complex and its great shopping and dining, and it's also just minutes away from the great city of Philadelphia. Best of all, our fabulous Jersey Shore is just an hour away!
Find Out More About The Ridings Neighborhood in Washington Township…
Search For Washington Township Homes
If you are interested in this neighborhood or any other, Please Contact Bernadette for more information.