Hunter Woods Neighborhood in Williamstown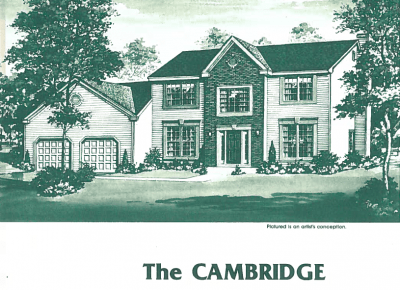 Welcome to the Hunter Woods neighborhood in Williamstown, New Jersey, located off Fries Mill Road in Monroe Township, Gloucester County. Hunter Woods is a well-established residential neighborhood of single-family detached homes built in the mid-to-late 90s. This neighborhood is located towards the outskirts of Williamstown.
Download Builder's Specs (PDF) >>>
Hunter Woods is a relatively large neighborhood with approximately 283 lots. The majority of homes are situated on approximately one half of an acre. The average property has three to four bedrooms, two full and one half bathrooms, a full basement, and an attached two car garage. The medium living space is approximately 2,600 square feet. The average real estate taxes are just over $10,000 a year.
This neighborhood is not governed by an association which makes all exterior maintenance the responsibility of the homeowner…which frees the homeowner from association fees!
The location of this neighborhood provides easy access to Fries Mill Road and U.S. Route 322. Access to this neighborhood can be gained from either of these two roads. This location provides easy access to Washington Township, Glassboro, Clayton, and Franklinville. Take U.S. Route 322 in either direction to head towards great shopping and dining.
In addition, the Williamstown areais just minutes from the city of Philadelphia, and it's just an hour and a half to New York City. It's also easy to take a day or a week off at our fabulous Jersey Shore! Several great resort towns are close to an hour away, including Wildwood, Ocean City, and Cape May. The Hunter Woods offers all of the conveniences of living in suburban South Jersey, without the hustle and bustle of the city.
School age children residing in this neighborhood would attend either Holly Glen Elementary School or Oak Knoll Elementary School, Williamstown Middle School, and Williamstown High School.
Photos of Hunter Woods Neighborhood in Williamstown