Hunters Chase Neighborhood In Washington Twp, NJ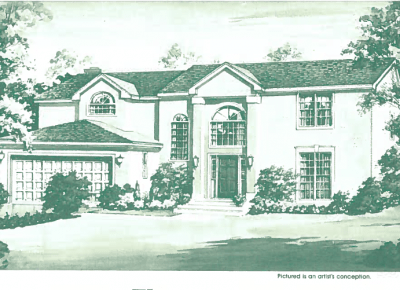 The Hunters Chase neighborhood is Located off Pitman-Downer Road in Washington Township, NJ in Gloucester County. These detached, single family homes were built by Paparone circa 2001. This relatively smaller neighborhood consists of 2 residential streets and 1 residential court.
Download Original Builder's Brochure (PDF)
These homes are situated on approximately 3/10ths of an acre. The average property has 3 to 4 bedrooms, 2 full and 1 half bathrooms, a full basement, and an attached 2-car garage. The medium living space is approximately 2,800 square feet. The real estate taxes in this neighborhood varies from $9,200 to $13,500 a year with majority of homes currently between $10-12 thousand yearly.
This neighborhood is not governed by an association which makes all exterior maintenance the responsibility of the homeowner.
The location of the Hunters Chase neighborhood provides easy access to Pitman Downer Road and Fish Pond Road. There are entrances to the neighborhood from either of these roads. Just outside the neighborhood on Pitman Downer Road is one of the townships middle schools. At the entrance on Fish Pond Road is a local pediatrician and small strip of stores.
School age children residing in this neighborhood would attend Birches Elementary School, Bunker Hill Middle School, and Washington Township High School.
Photos of Hunters Chase neighborhood