Meadow Run Neighborhood, Washington, Twp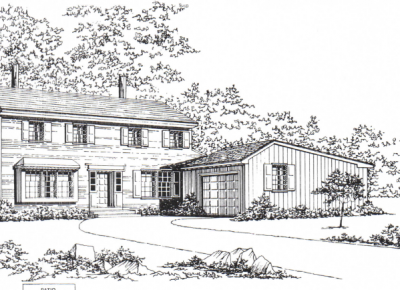 Welcome to the Meadow Run neighborhood. Located off Egg-Harbor Road in Washington Township, Gloucester County. Meadow Run is a well-established residential neighborhood of single-family homes built between in the late 70s and early 80s. This neighborhood consists of one main road that interconnects with another neighborhood. There are 4 courts and 2 roads.
Download Builder's Brochure (PDF) >>>
Meadow Run is an average size neighborhood with approximately 125 homes. The average property has 4 bedrooms, 2 full and 1 half bathrooms, and a full basement. The medium living space is approximately 2200 square feet. The average real estate taxes are between $7,000 and $10,000 a year.
This neighborhood is not governed by a homeowners' association. All maintenance and upkeep are the responsibility of the homeowner.
The location of this neighborhood provides easy access to everything that Washington Township has to offer. Make a left out of the neighborhood and just up the road is the local grocery stores, shopping, Jefferson Hospital, banking, and a multitude of different medical providers and facilities. Go right and its just a short drive to the Deptford Mall for plenty of shopping and eateries.
Students that reside in this neighborhood would attend the Wedgewood Elementary School, Chestnut Ridge Middle School, and Washington Township High School.
Photos from Meadow Run Neighborhood Brochure