Windermere Neighborhood in Deptford, NJ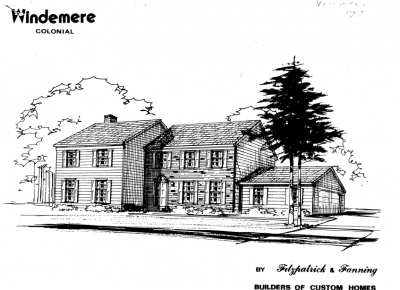 Welcome to the Windermere neighborhood in Deptford, NJ! The Windermere neighborhood is located off of Delsea Drive (NJ Route 47) in Deptford Township, Gloucester County. Windermere is a well-established residential neighborhood of single-family homes built circa 1977. There are five residential streets that make up this lovely neighborhood. There is one lot of vacant land that is owned by the township, and one lot that houses a pump station.
Download Builder's Brochure (PDF) >>>
Windermere is an average size neighborhood with approximately 89 residential lots. The average property has three to four bedrooms, one and a half to two and a half bathrooms, with some homes also having a full basement. Most of the homes also have a one or two car attached garage. The medium living space is approximately 2,200 square feet. The average real estate taxes are between $5,500 and $9,500 a year.
This neighborhood is not governed by a homeowners' association, so there are no additional service fees. All maintenance and upkeep are the responsibility of the homeowner. The township provides trash removal.
The location of this neighborhood provides easy access to all that Deptford Township has to offer. There is easy access to NJ Route 55, Cooper Street, and just a short drive to NJ Route 42. Just off Cooper Street you have plenty of shopping, dining, a bowling alley, municipal building, and easy access to the Deptford Mall complex, which features a wealth of shopping and dining options, including Target, Best Buy, Red Lobster, Bonefish Grill and so much more.
Deptford is just minutes away from the city of Philadelphia, and just over an hour away from several fabulous Jersey Shore resort towns, including Wildwood, Ocean City, Cape May and many more.
Would you like to find out more about the Windermere neighborhood in Deptford and whether it's the ideal new destination for you and your family? Reach out to the Augello Team today! We'll be happy to tell you more about this great area and what it has to offer, and help you find the home of your dreams!
Photos of Windermere Neighborhood