Woods at Greentree Neighborhood in Washington Township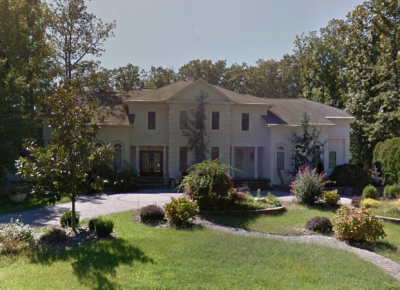 The Woods at Greentree Neighborhood in Washington Township New Jersey is a hidden gem of a neighborhood within Gloucester County. This is an exceedingly small residential neighborhood with only one street: Lamson Lane.
Woods at Greentree is a lovely neighborhood of 19 homes was built between 1994-1999 with one of those homes built in 2003. Most of these homes offer over 3,400 square feet of living space. These homes also feature four bedrooms, two and a half to four bathrooms, a fully finished basement, a two car attached garage, and plenty of closet space. These homes are on 0.7 to 1.14 acre lots, which provides plenty of outdoor space. Homeowners also pay between $12,900 and $18,700 in yearly real estate taxes.
This neighborhood is not managed by a Homeowner's Association, and therefore all maintenance and upkeep are the responsibility of the homeowner. Driving around you will notice that these homeowner's take pride in their landscapes.
Located on Greentree Road, Woods at Greentree provides easy access to all that Washington Township offers. Turn left onto Greentree Road and you can head towards Route 42, providing access to both Philly and the shore points. Turn Right onto Greentree and you will head towards the center of town with shopping, banking, medical facilities, and plenty of other stores. The township park is just a short drive up Greentree Road heading toward Glassboro.
Students residing in this neighborhood would attend the desirable Washington Township school district.
Find Out More About The Woods at Greentree Neighborhood Today.
Interested in making a move to Washington Township? See available listings here on this website, and contact our team today to schedule an appointment and tell us what you're looking for. We're looking forward to helping you find your dream home in the area! Also, be sure to Follow our Facebook page for up to date listings in the area!